YOUR JOURNEY AS A DIGITAL SAVVY CELEBRITY STARTS NOW
Be the Protégé of Industry Mentors
Professional Certificate Program
October 2022 Intake Open Now!
Full Scholarship Available Subject To Terms & Conditions

Artistes are the frontline talents in the production of any filmed or live stage performances. However a successful artiste not only has to effectively deliver a memorable performance by mastering the creative presentation in terms of style, emotion, voice control, facial expression and body movements, but also to build a following that provides the base to to monetize their talents whether directly or indirectly through various social media platforms.
Our short-term, yet high impact Performing Arts professional certificate program is designed to create multitalented artistes with a proficiency in using social media tools 7 modules — 21 topics — 6 months of mostly practical training. The course is conducted by professional trainers and industry professionals to groom trainees to become industry ready within a short period of time.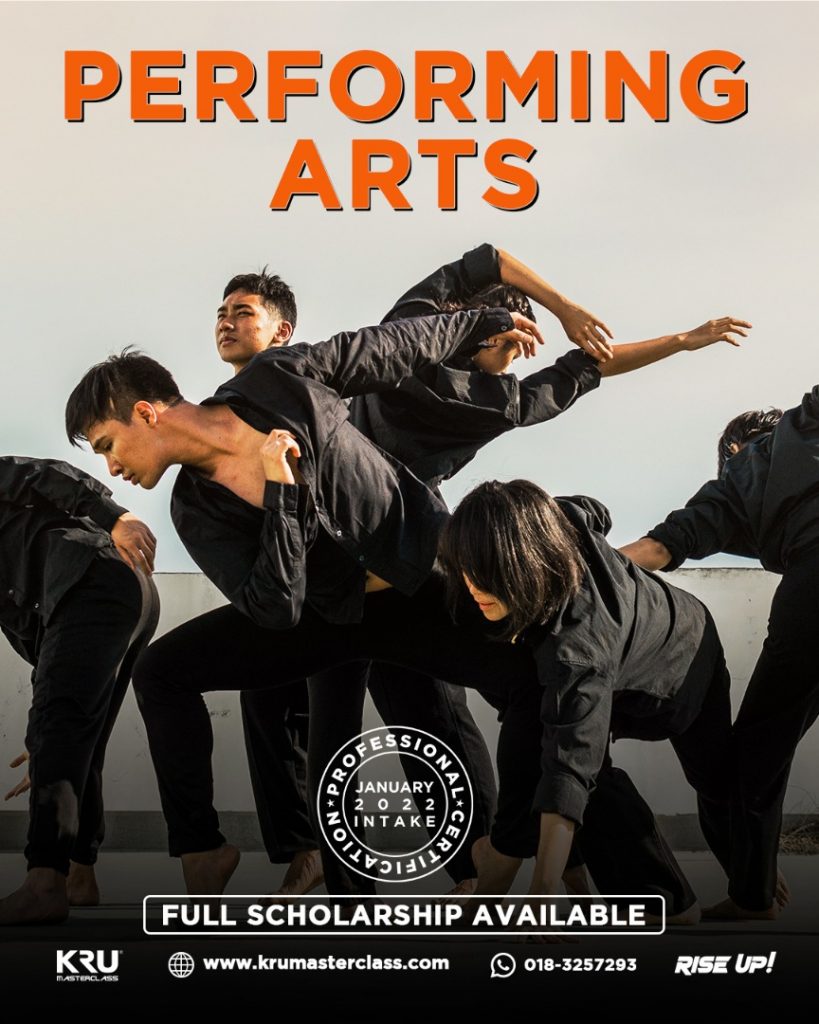 Expected Learning Outcome
Be the Protégé of Industry Mentors
Contact Us For More Information
By creating a KRU MasterClass account, you are agreeing to accept the KRU MasterClass Customer Terms of Service.
We are committed to your privacy. KRU MasterClass uses the information provided to contact you about our relevant content, products and services. You may unsubscribe from these communications at any time. For more information, please check out our Privacy Policy.