YOUR JOURNEY AS A PR0FESSIONAL VIDEO EDITOR STARTS NOW
Be the Protégé of Industry Mentors
Professional Certificate Program
September 2022 Intake Open Now!
Full Scholarship Available Subject To Terms & Conditions

In the era of the digital economy and prevalent use of social media platforms, videos play an integral role to entertain, engage and disseminate messages to audiences, be it for educational, commercial or entertainment purposes. Attaining the artistry and technical proficiency to create videos that are visually appealing and attention-grabbing is key. Thus, the increasing demand for Video Editors as fulltime employees or freelancers.
Our short-term, high impact Video Editing up-skilling professional certificate program is designed to create an accelerated employment pathway for young professionals. 9 modules — 70 topics — 3 months of studying. The course takes place on weekdays throughout the period of 11 weeks with the final 1 weeks of in-person training to prepare for the professional certificate examination. All classes are held live with the opportunity for trainees to ask questions. In the event of missed lessons, trainees can view its recording in trainee's personal account.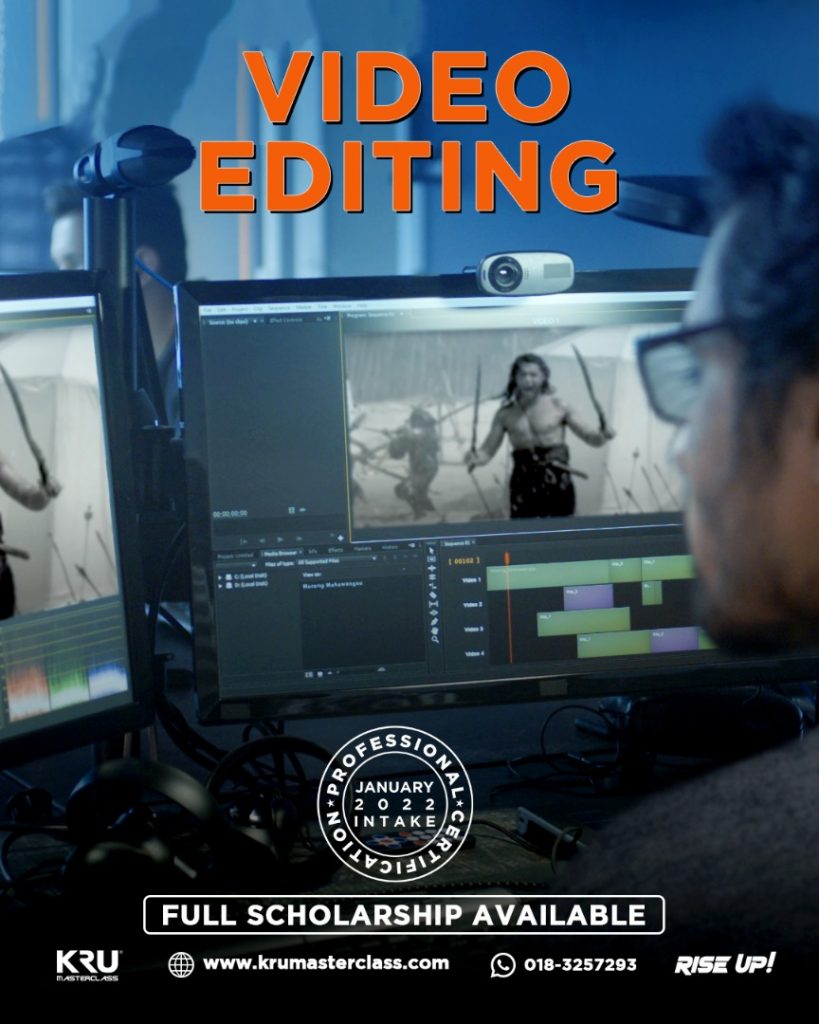 Expected Learning Outcome
Be the Protégé of Industry Mentors
Contact Us For More Information
By creating a KRU MasterClass account, you are agreeing to accept the KRU MasterClass Customer Terms of Service.
We are committed to your privacy. KRU MasterClass uses the information provided to contact you about our relevant content, products and services. You may unsubscribe from these communications at any time. For more information, please check out our Privacy Policy.