YOUR JOURNEY AS A SAVY DIGITAL ENTREPRENEUR STARTS NOW
Be the Protégé of Industry Mentors
Professional MasterClass Program
October 2022 Intake Open Now!
Full Scholarship Available Subject To Terms & Conditions

Aligned with global consumption trends, Malaysia's e-Commerce market size is projected to grow at 15.32% compounded annual growth rate; from 2021 to 2025 to reach over US$11 billion by 2025. This amazing growth prospects and shift in consumer behaviors will enable entrepreneurs to expand businesses domestically and internationally.

The program designed by SEGi College Subang Jaya (SEGi University and Colleges) in collaboration with KRU Masterclass will cater to the needs of today's digital marketing by providing the trainees with an in-depth approach to prepare them in becoming more effective in implementing digital marketing strategies, content creation and to gain competitive advantages. It also will equip the trainees with required industry knowledge and skills to face challenges towards becoming a global digital entrepreneur. 8 modules — 61 topics — 8 months of studying. The course takes place on week days, with an online worldwide broadcast. All classes are held live with the opportunity to ask your questions. If you miss a lesson, you can view its recording in your personal account.
Futurize and Scale Up Your Business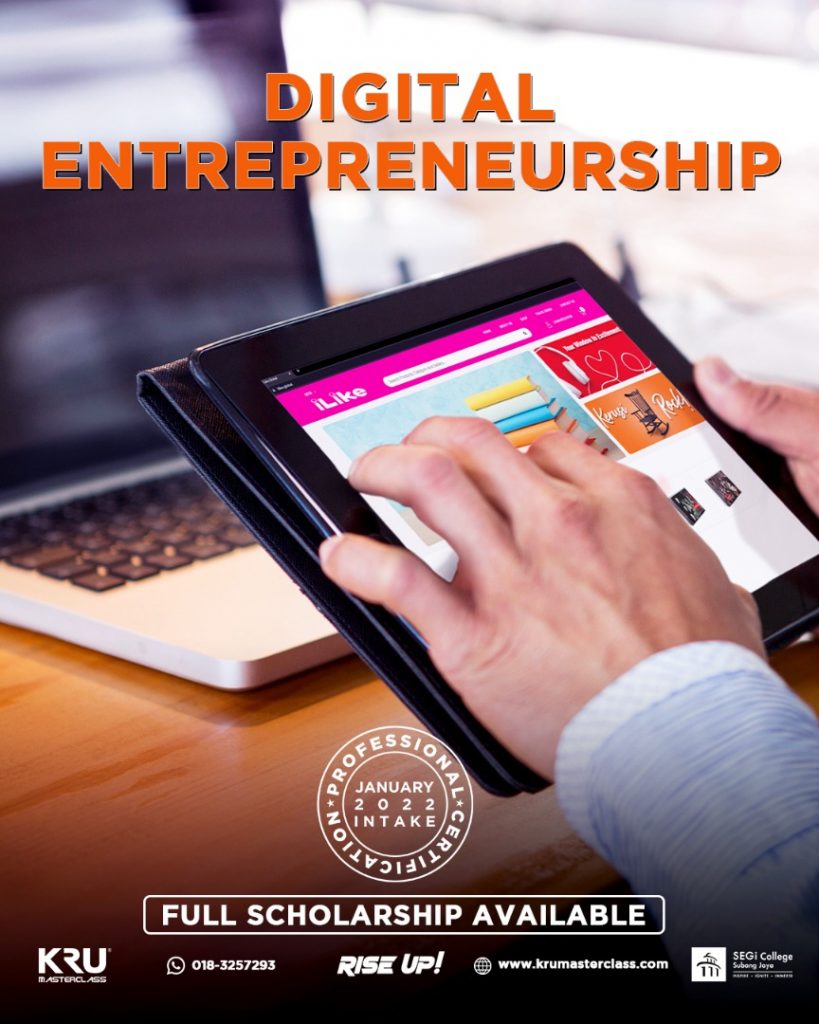 Expected Learning Outcomes
Be the Protégé of Industry Mentors
Contact Us For More Information
By creating a KRU MasterClass account, you are agreeing to accept the KRU MasterClass Customer Terms of Service.
We are committed to your privacy. KRU MasterClass uses the information provided to contact you about our relevant content, products and services. You may unsubscribe from these communications at any time. For more information, please check out our Privacy Policy.