YOUR JOURNEY AS A SAVY DIGITAL COMMERCEPRENEUR STARTS NOW
Be the Protégé of Industry Mentors
Professional Certificate Program
September 2022 Intake Open Now!
Full Scholarship Available Subject To Terms & Conditions

The popularity of social media platforms amongst consumers coupled with the convenience of online shopping has created a perfect ecosystem for businesses to thrive in the digital economy. Entrepreneurs as brand ambassadors, professionals as digital marketeers and individuals as influencers must master the art of content creation and capitalize on the science of social media platform algorithms to engage with customers.
Our short-term and high impact Social E-Commerce professional certificate program is designed to provide the fundamental knowledge for entrepreneurs, digital marketeers and influencers to drive sales and customer loyalty. 8 modules — 133 topics — 4 weeks of studying. The course takes place on week days, with an online worldwide broadcast. All classes are held live with the opportunity to ask your questions. If you miss a lesson, you can view its recording in your personal account.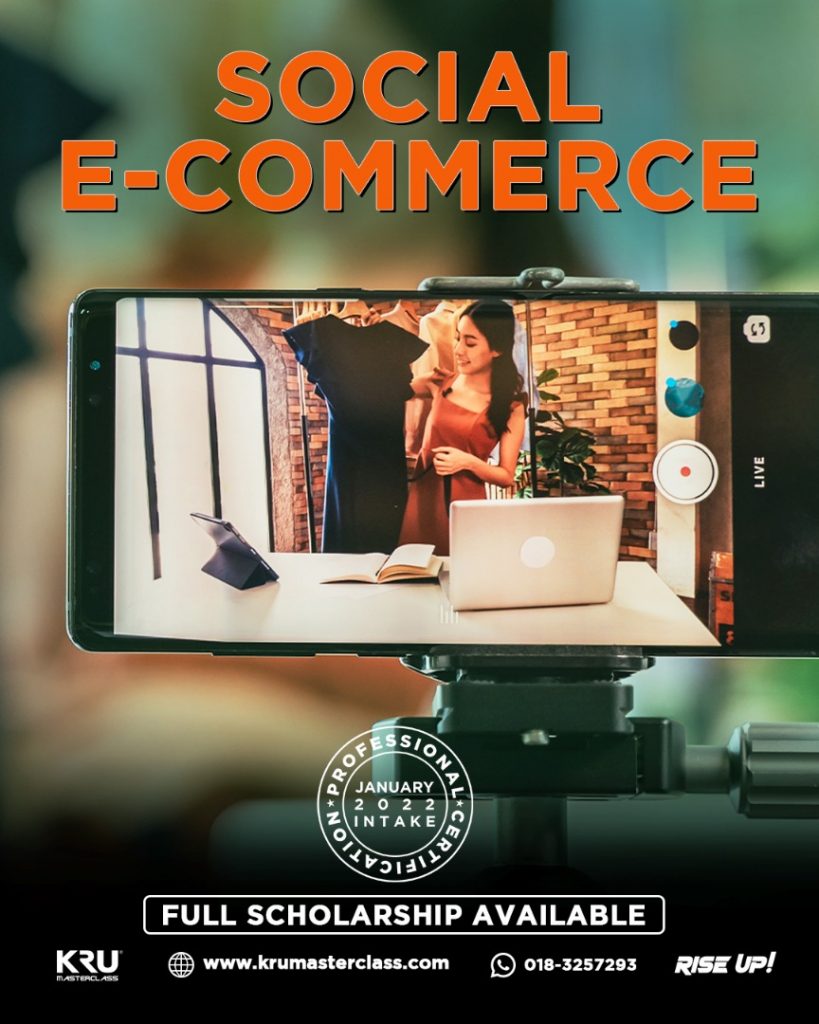 Expected Learning Outcome
Be the Protégé of Industry Mentors
Contact Us For More Information
By creating a KRU MasterClass account, you are agreeing to accept the KRU MasterClass Customer Terms of Service.
We are committed to your privacy. KRU MasterClass uses the information provided to contact you about our relevant content, products and services. You may unsubscribe from these communications at any time. For more information, please check out our Privacy Policy.